4BB Corp is here to produce results.
Do you depend on technology to maximize the efficiency of your business?
Has that technology ever let you down?
Some of our managed services include:
Remote Monitoring and Maintenance
As a 4BB Corp partner, you'll experience efficient and high-quality
IT consulting and support.
4BB Corp is well stablished company with more than 183 customers in USA
We consist of a group of 39 employees which 17 are certified engineers in different areas
At 4BB Corp, we deal in efficiency.
We provide comprehensive IT consulting services to companies that are
looking to leverage their company's IT into higher degrees of productivity, and ultimately, profitability.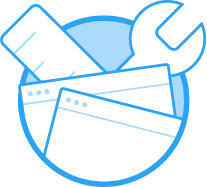 Budget Your IT
Predictable IT budgeting with a flat-rate service plan! With our highly affordable managed IT services, you will never have to worry about the expense of repairing a network or workstation problem again. 4BB Corp provides multiple IT services to help your business increase efficiency and deliver the peace of mind that goes hand-in-hand with optimal uptime.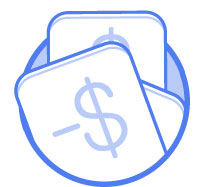 Reduce Costly Downtime
Ensure your employees can focus on their task, and not your IT! We don't have to stop what we're doing to resolve your IT problems. Chances are, we've prevented them from happening. Using us as your complete IT technician can allow the people that make your organization run, be able to work without interruption from technical issues that plague less efficient companies.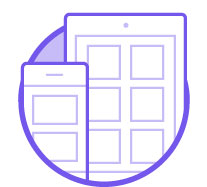 Dependable Service
We are always there for you.
We all know that catastrophes can happen at any time. What do you do if you're having a network issue and your administrator called out for the day? It's going to cost you in downtime! With 4BB Corp's managed IT services and support, we wholeheartedly believe that you will see the value in our services in your operational efficiency. Our services pay for ourselves in uptime.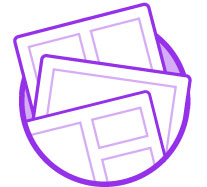 Professional Technology Consultants
Our technicians are versed in all types of business technology.The consultants at 4BB Corp are extremely proficient at working with you to find business-minded solutions for any IT-related situation. We will create a customized IT roadmap that incorporates all types of information.
4 Best Business Corporation (4BBCorp)
has been serving Florida since 2003, providing IT Support such as technical helpdesk support, computer support and consulting services to small and medium-sized businesses. It has always been our goal to provide enterprise-Level IT practices and solutions to small sectors with small business prices.  Our experience has allowed us to build and develop this infrastructure needed to keep our prices affordable and our clients up and running.
At 4BBCorp. our business is covering our client's needs

3600 Red Road Suite 306,Miramar, FL 33025, USA
Where to find Us?
3600 Red Road Suite 306,Miramar, FL 33025, USA 
Mail: support@4bbcorp.com Phone: +1-888-422-1880